MOLDING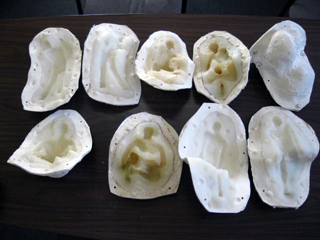 SR2 technologies offers soft mould impression services. We are specializing in the fabrication of rubber, latex and silicon moulds.

The art of molding is a work of reflection and observation. It requires the utmost delicacy in the conception of moulds. Aside from achieving easy unmolding of the pieces, we must ensure that the mould fills completely for the original piece to be copied integrally and with the best definition. Our mastery of the various elastomeric materials allows us to offer you the best solution to fulfill your needs, whether it is for a single piece or for large series mass production.

A set of significant points are to be ascertained prior to molding your piece. The time and meticulousness you have devoted to your model will be demonstrated by the quality of the casting.

Occasionally, compromises in the design of a piece are needed to achieve an impeccable outcome. A lack of knowledge of the melted metal behavior can result in casting defaults. Visualizing the casting process into the designated piece and ensuring uniform solidification of the metal are vital to successful casting.

A piece incorporating both thick and thin sections is challenging as we do not wish the metal to split or to become porous due to poor solidification.

In order to obtain a porosity-free casting that has a smooth surface without texture and is of the desired hardness, the operation must not only be successful, particular attention to and control of all production steps must also have been ensured. This begins by the design of the piece throughout its creation.

Here are some examples of accessories we have manufactured. These pictures are representations of what we can do: many of those items do not belong to us or are not in our possession as they have been designed for other companies.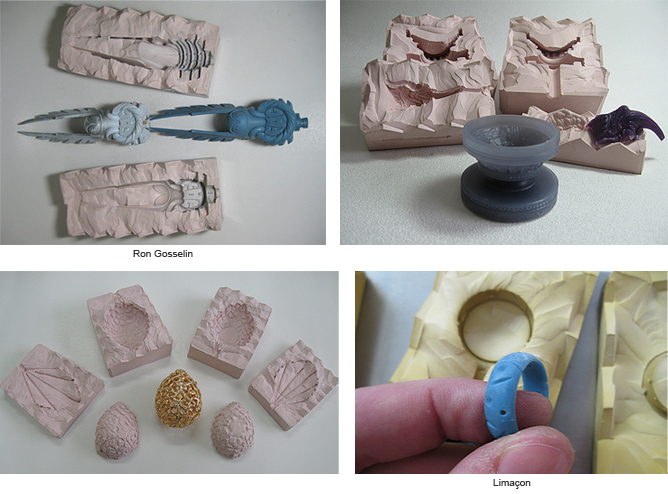 For all information requests, contact us by phone at 450-654-9194 or 514-844-4586 or 1-800-844-1154, or online