CORPORATES SALES

The promotional and corporate object domain is vast.

SR2 Technologies proposes exclusive personalized products, manufactured on site as per your requirements and quality standards.

The potential of our multidisciplinary team is as endless as the needs you may have: sculptures; trophies; commemorative medals; decorative or exhibition objects; artwork reproductions; corporative, school or sport event rings; etc.

We strive to offer attractive sculptures and artistic works that translate in a sensible and status-enhancing fashion the image, characteristics, history and spirit of the event they represent as well as its organizers and partners.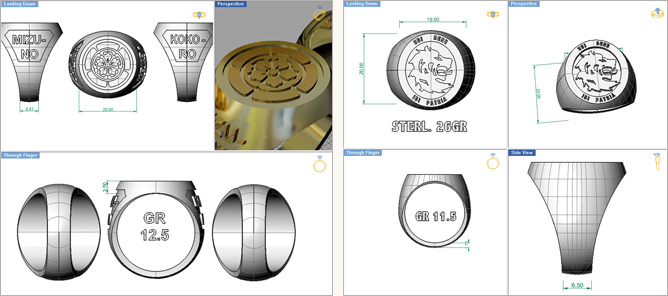 Our unique or limited edition artistic realizations follow the rules of the art: they are numbered and signed. Do not hesitate to consult us to discover our potential and obtain quickly a free quotation.

Here are some examples of pieces we have manufactured. These pictures are representations of what we can do: many of those items do not belong to us or are not in our possession as they have been designed for other companies.
REALIZATIONS
Click on each piece to see an enlarged picture in a new window.
Promotional Rings
Golf Collection
Medallions and pendants
Promotional key rings

Golf

Golf

Golf

Film "Death Race"

Wolkswagen

Wolkswagen

Wolkswagen

Jaguar

Movie "300"

Movie "300"

Sculptures

Jeune Chambre
de commerce

Jeune Chambre
de commerce

Vittorio

Objects / Artistic accessories

For all information requests, contact us by phone at 450-654-9194 or 514-844-4586 or 1-800-844-1154, or online