JEWELLERY

Personalized and individualized jewellery

SR2 Technologies offers creation, design as well as computer or hand-made modelling services for individual or
mass-produced pieces.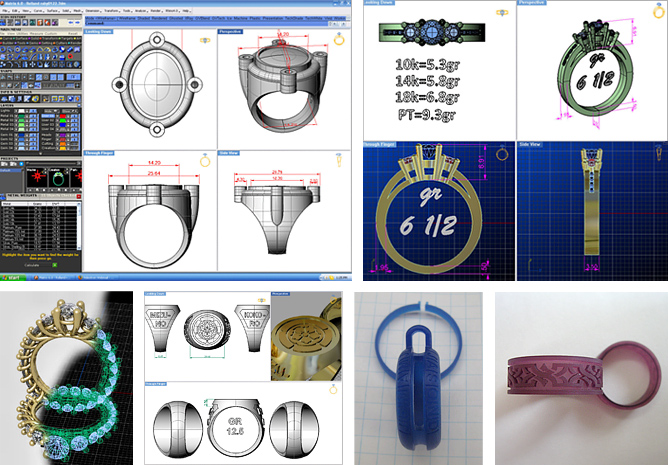 Our company not only creates and designs for you; it also helps you from the onset to transpose your vision, your identity, into a piece of jewellery or a work of art.
Computer-aided design
Click on each piece to see an enlarged picture in a new window.
| | | | | | | |
| --- | --- | --- | --- | --- | --- | --- |
| | | | | | | |
| | | | | | | |
| | | | | | | |
| | | | | | | |
| | | | | | | |
| | | | | | | |
| | | | | | | |
| | | | | | | |
| | | | | | | |
| | | | | | | |
| | | | | | | |
| | | | | | | |
| | | | | | | |
| | | | | | | |
| | | | | | | |
| | | | | | | |
| | | | | | | |
| | | | | | | |
| | | | | | | |
| | | | | | | |
| | | | | | | |
| | | | | | | |
| | | | | | | |
| | | | | | | |
| | | | | | | |
| | | | | | | |
| | | | | | | |
| Business mentoring dyad | | | | | | |

For all information requests, contact us by phone at 450-654-9194 or 514-844-4586 or 1-800-844-1154, or online

The 3R's: Repair, Restoration, Rethreading

SR2 Technologies can repair your jewellery and rethread your pearl or semiprecious stone necklace. We can reshape or transform your old jewellery into pieces that will better fit your personality. In some instances, we can restore your antiques, your works of art and your decorative objects.

For all information requests, contact us by phone at 450-654-9194 or 514-844-4586 or 1-800-844-1154, or online

Consultation, training, technical support

SR2 Technologies offers consultation services to anyone requiring assistance in starting a workshop or in the production process. We can offer some training and professional development activities in the jewellery production field. We offer continuous technical support to all who have enlisted our consultation and training services.

For all information requests, contact us by phone at 450-654-9194 or 514-844-4586 or 1-800-844-1154, or online